The Rent Source Difference:
In transacting over $3 million dollars for apartments alone, we've realized that the process could be better, to say the least. With that in mind, Rent Source was formed with the goal of making the rental process more transparent and efficient for every party involved. Using our industry knowledge and some new web-based technology, we've made some strides in the right direction, but are always trying to improve. We hope you enjoy the experience with us whether you find your dream apartment or not, and can always use constructive feedback to help us progress, so don't be shy!
Who are we?
Rent Source is a real estate brokerage specializing in rental transactions in Cambridge, Somerville, Medford, and the surrounding areas. The company is owned by four seasoned real estate professionals with extensive experience in the field of apartment rentals.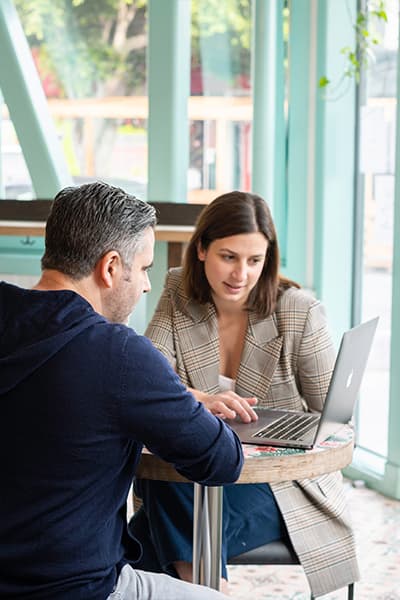 Why are we in business?
After years of working for other agencies and getting to know the ins and outs of the rental market, we believe that through technology and applied knowledge, the process can be made much easier for renters, landlords, and agents alike. Through operational efficiency, we're allowed to focus on the more important aspects of real estate – our customers!
What is our service?
One side of our service is to assist potential renters in finding and applying for an apartment in the easiest and most efficient way possible. The other is to work with landlords to list and rent their units in a timely and responsible manner. With the use of new technology and streamlining traditional rental processes, we believe that we offer a superior level of service and more flexibility than other brokerages in the area.
TACT – Rent Source's Values:
Transparency: Throughout our time in the field of apartment rentals we have seen a staggering lack of transparency on all sides of rental transactions. There is a degree of ambiguity that cannot be remedied as situations can change without much notice, however the majority are due to avoidable miscommunication from or between agents, landlords, and brokers. We proactively create measures to avoid this miscommunication and take the guesswork out of renting an apartment.
Appreciation: Without customers (renters or landlords) our business would not exist. Unfortunately, due to the high level of demand in the Boston market, both are commonly taken for granted by brokers. We aim to appreciate those who drive our business by offering flexible policies to aid in tough times, such as listing a unit off-cycle. As 1099 contractors, agents have no real attachment to the brokerage they work for and tend to be undervalued. At Rent Source, we don't view our agents as disposable resources; we groom them to be high producing real estate professionals in order to retain them in the organization, giving them great tools and support to succeed.
Community Involvement: Most local real estate agencies work in a small segment of the Boston market where they have carved a niche. Rent Source is no exception, primarily serving the Cambridge, Somerville, and Medford areas. We all work and live in these cities and strive to give back to continue to make them great places to live. In fact, each Rent Source member needs to be involved in at least two community events per year, so you may see us around!
Technology/Adaptation: Most rental applications and leases have been used since the 1970's, listings are mainly advertised by a static site (Craigslist) with little functionaility, and a good amount of the rental process requires renters to complete documents in-person. The advent of web based services has greatly progressed the way listings are viewed and rented and we intend to utilize these tools and adapt as new methods arrive.
Rent Source supports Equal Housing Opportunity and we encourage users of our services to follow appropriate guidelines to comply with federal Fair Housing Act as well as any applicable state and local regulations. All renters and landlords are hereby informed that all property rental offers are available on an equal opportunity basis.